Barn Country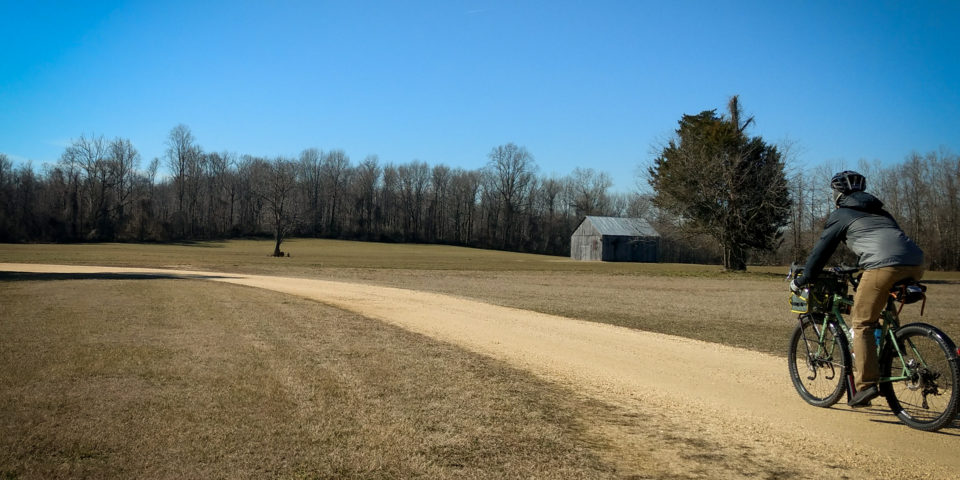 DANG this is a good one. When I rode out here the first time I missed the best bit, but it is included in the route now. This the "Critical Area Driving Tour" which connects Patuxent River Park to the Merkle Wildlife Sanctuary. It's about 5 miles. It's lovely. And it's only open to car traffic on Sunday afternoons. Any other day of the week, it's just you and the birdwatchers.
Other key features:
Five (FIVE) Alpaca farms. I do not know why this corner of Prince George's county is such a vibrant Alpaca hub, but it seems to be.
Lots of great views of the Patxuent River
Barns
More Barns
Seriously a fuckton of barns. If you are a person who finds ramshackle barns aesthetically pleasing, there are at least three dozen on this route. Everywhere you look it's a lonely, picturesque barn in a field, or decaying in the new-growth woods. I felt like I should have an old Pentax and six rolls of black and white film with me.
At least two observation towers to look out over the Patuxent marshlands
Mellwood Road is like a rollercoaster that you pedal. A bumpy, rickety old rollercoaster.
Some neat historical sites: The Mt Calvert Manor is cool, and it has some picnic tables with great views of Jug Bay. There's a cornfield that used to be an airport, built buy one of the pioneers of African American aviation. There's a recreated Native American village.
The transport stage on this kinda sucks, but it's short and worth it. I did realize today that I've never ridden this area in the summer, and I suspect that some of the roads that are pleasant when the air is cooler and the foliage is minimal might turn into sweaty kudzu tunnels in July in August. But maybe not! Let me know if you try it.