D2R2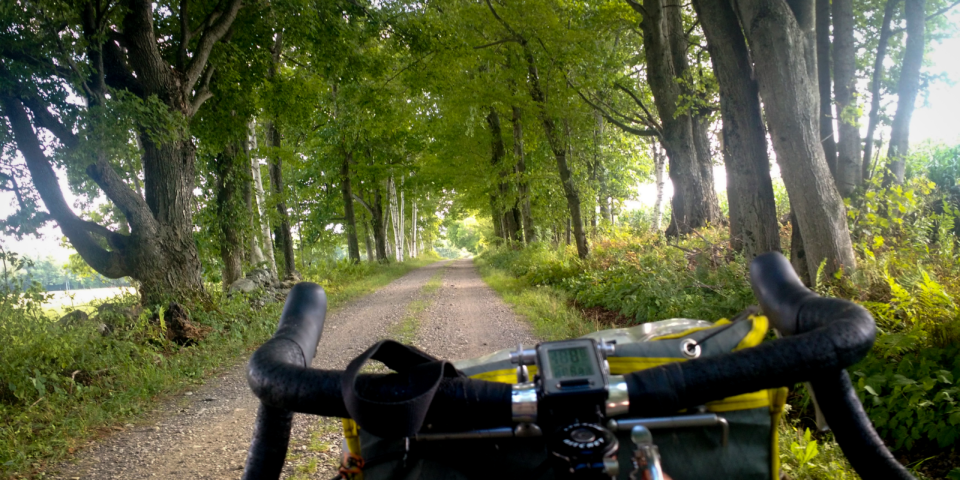 I'm not even joking. It's not Metro accessible, but the Franklin Land Trust's amazing Deerfield Dirt Road Randonee in western Massachusetts and southern Vermont is shockingly easy to get to by train, on the Amtrak Vermonter. Go up for the official event in August, or just take a three day weekend and ride one of the routes yourself. I rode the 115k last year, it was both the hardest and most fun ride I've ever done.
Here's what you do:
Take your bike and an overnight pannier on the Amtrak Vermonter to Greenfield, MA.
Stay at a hotel in Greenfield or Turner's Falls, or camp somewhere. I like the Barton Cove Campground (they don't have a website but they are nice on the phone). It's quiet, easy to bike to and and they don't let you bring a car in.
Start early the next morning. Ride one of the D2R2 routes. If you're going solo, take plenty of water and a couple sandwiches because you wouldn't think you could ride 70 miles without passing a convenient store but you would be wrong.
Have dinner and a beer or three at the People's Pint.
Pass out at your campsite.
Catch the train back home the next morning. Make sure you have ibuprofen. They sell beer on the train.
Or take a few more days and putter around. There's a lot of great riding up and down the Connecticut River Valley.
Note: there are no cues in FLT's RidewithGPS route, but they do have an excellent cue sheet here.