Dirt Ramble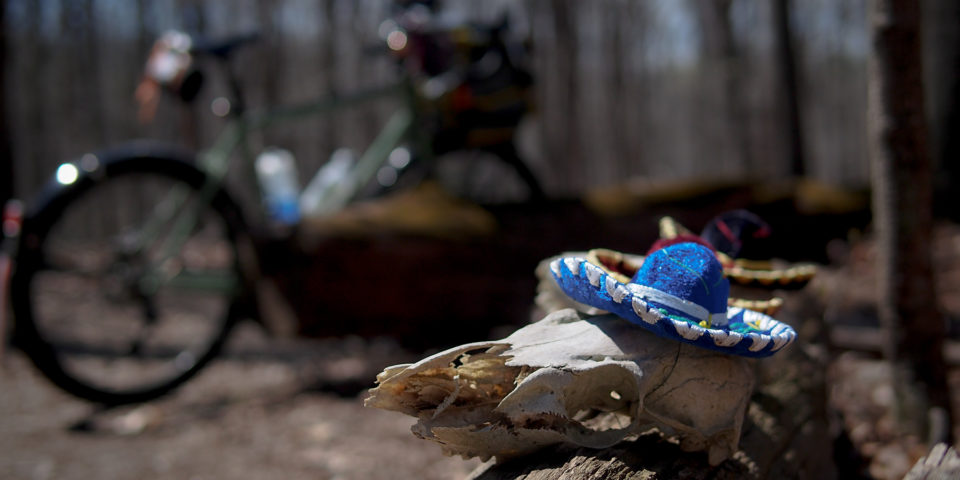 (Note: I haven't cleaned up the cue sheet on this one yet)
This one's a little harder than it looks. Give yourself most of a day, since singletrack is slower than road riding.
There are several places where you'll probably need to hike-a-bike.
The wonderful trails on this route are the work of M.O.R.E. which is another organization you should consider supporting!