Muddy Brunch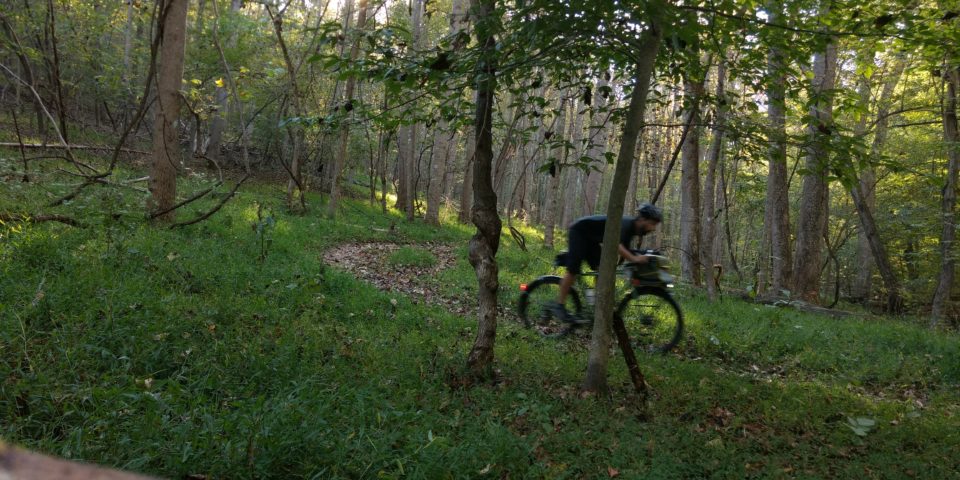 (Note: I haven't cleaned up the cue sheet on this one yet)
This ride has four distinct segments:
Five-ish miles on the suburban roads and trails of Rockville. It's fine. The coffee shop by the Metro closed, which is a bummer, but there's a 7-11/Dunkin' Donuts on Gaither.

8ish miles of singletrack on the Muddy Branch trail. Described, from north to south:
Beautiful path along the creek, through green carpet of skunk cabbage and moss;
fun ups and downs through the oak trees;
some tricky roots and rocks and bumpy bits, at least on my bike, but this section is also easy to bypass;
more pretty trails along the creek;
one great downhill bomb through the woods.
18-ish miles along the C&O canal  from Blockhouse point past Swain's Lock and Great Falls on the towpath, then hop across to the upper trail at the lock gate just after Great Falls.
You can head out of DC on the train after brunch and still be home before dark.