Paint Branches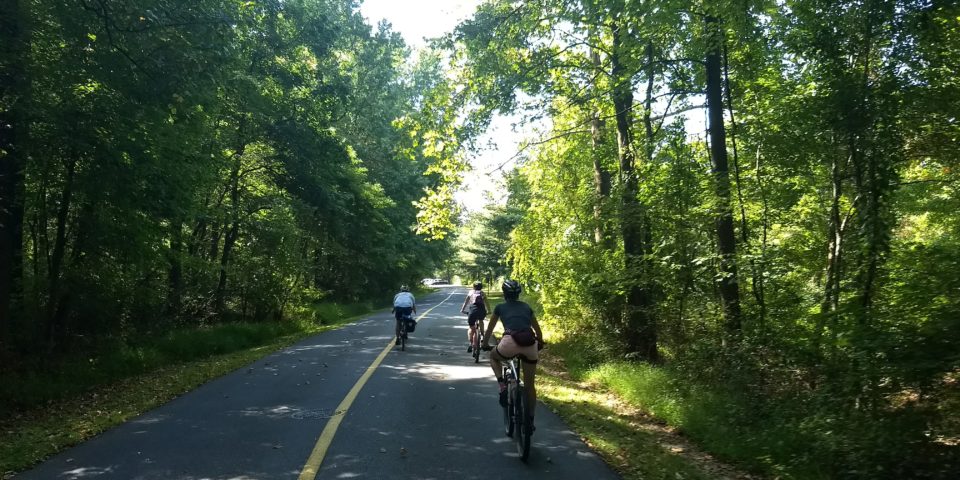 A low key meander through eastern Montgomery County and western Prince George's, including nearly all of the disconnected bits of the very lovely Paint Branch trail.  Stop in Riverdale or Hyattsville for good beer or good coffee before you get back on the train.
I forgot my camera for this ride, so all I have is this slightly blurry phone photo.
Note that in Fairland Park there are a couple of singletrack loops. We tried one, but ended up bailing. The trail surface had enough roots and rocks that you'd probably want a mountain bike to really enjoy it.